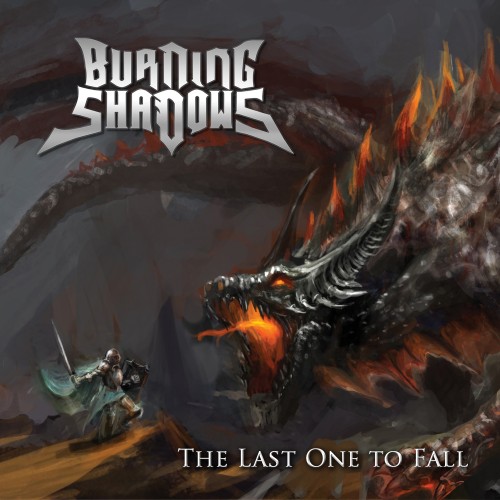 About
The Last One to Fall EP is a "live in studio" EP featuring two new tracks, "The Last One to Fall," and "Southwind," and two Burning Shadows classics, "New Dawn Arise" from Into the Primordial, and an abridged version of "A Thousand Lies" from Gather, Darkness! It is available in MP3 form by donation (with no minimum). The CD version includes a cover of "Battle Hymn" by Manowar.
The Last One to Fall EP Lineup
Tom Davy: Lead Vocals
Greg Jones: Lead Guitar, Vocals
Tim Regan: Rhythm Guitar, Bass, Vocals
David Spencer: Drums
"Battle Hymn" Choir: Tom Davy, Greg Jones, Tim Regan, David Spencer, Chris Dagenhart, Matt Regan, Doug Miller
Tracks
The Last One to Fall
A Thousand Lies
New Dawn Arise
Southwind
Battle Hymn (CD Bonus Track)
Notes
Recorded at the Halls of Glory, Savage, MD, January-August 2013.
Engineered, mixed, & mastered by Tim Regan.
Produced by Tim Regan & Burning Shadows.