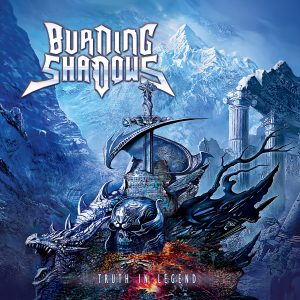 BURNING SHADOWS returns with their third full length release, Truth in Legend, a new collection of tales of history, fantasy, and mythology, recounted through a blend of US- and European-style power metal. Truth in Legend is a must for fans of ICED EARTH, JAG PANZER, BLIND GUARDIAN and other power metal giants.
Truth in Legend will be released on May 5, 2017 in physical, digital, and streaming formats. Come back here for the latest news or join us on Facebook or Twitter for updates!
Pre-orders available now via Bandcamp and iTunes. Preview the opening track, "Day of Darkness" below. An immediate download of "Day of Darkness" is included with all Bandcamp  pre-orders.
Bandcamp (CD/digital) Pre-order:

iTunes Pre-order:

---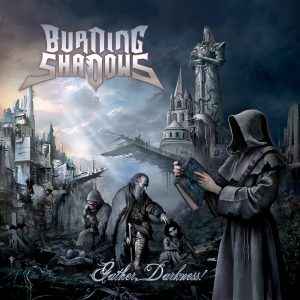 The sophomore BURNING SHADOWS album, Gather, Darkness!, is a thunderous concept album comprised of eleven tracks divided into four distinct sections. In a post-apocalypstic, dystopian future, the Great God's Hierarchy uses technology to oppress its subjects in a New Dark Age, but the secretive coven of Sathanas possesses its own technology that has the power dismantle the Hierarchy and truly return humanity to the Golden Age.Gather, Darkness! is a tightly woven work that opens with a full orchestral Overture, immediately plunges into the twisted world of the Hierarchy in A Thousand Lies, then sows the seeds of rebellion in To Ruin & Divide, and ensures Sathanas's victory in Breaking the Sanctuary. From the ominous grandeur of "Hymn to Sathanas" to the gut-wrenching, bombastic climax of "The Infamous Dawn," Gather, Darkness! traverses a world fraught with chaos and unrest via a soundtrack of tight harmonies, haunting vocals, and a thunderous rhythm section, invoking at times feelings of fear, wonder, despair, wrath and even hope.