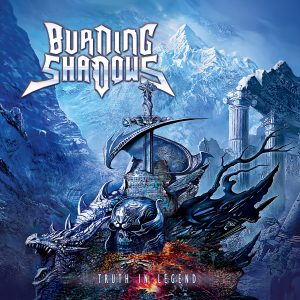 BURNING SHADOWS returns with their third full length release, Truth in Legend, a new collection of tales of history, fantasy, and mythology, recounted through a blend of US- and European-style power metal. Truth in Legend is a must for fans of ICED EARTH, JAG PANZER, BLIND GUARDIAN and other power metal giants.
"…There is no doubt that Burning Shadows have released a seminal power metal record, something that may one day be talked about in the same way as Iced Earth's Night of the Stormrider, Helloween's Keeper of the Seven Keys: Part II & Blind Guardian's Imaginations From the Other Side." –GBHBL
Order Truth in Legend Now:
iTunes | Amazon | Bandcamp | Google Play
---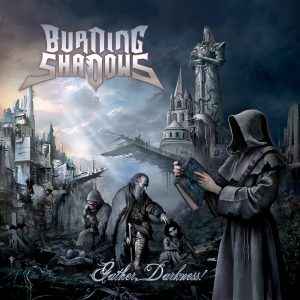 The sophomore BURNING SHADOWS album, Gather, Darkness!, is a thunderous concept album comprised of eleven tracks divided into four distinct sections. In a post-apocalypstic, dystopian future, the Great God's Hierarchy uses technology to oppress its subjects in a New Dark Age, but the secretive coven of Sathanas possesses its own technology that has the power dismantle the Hierarchy and truly return humanity to the Golden Age.Gather, Darkness! is a tightly woven work that opens with a full orchestral Overture, immediately plunges into the twisted world of the Hierarchy in A Thousand Lies, then sows the seeds of rebellion in To Ruin & Divide, and ensures Sathanas's victory in Breaking the Sanctuary. From the ominous grandeur of "Hymn to Sathanas" to the gut-wrenching, bombastic climax of "The Infamous Dawn," Gather, Darkness! traverses a world fraught with chaos and unrest via a soundtrack of tight harmonies, haunting vocals, and a thunderous rhythm section, invoking at times feelings of fear, wonder, despair, wrath and even hope.